Chiropractor Glenn Dodes D.C.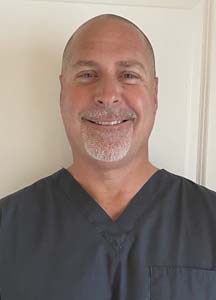 Dr. Glenn Dodes is a Board Certified and Licensed Chiropractor in The Commonwealth of Massachusetts since 1994. He was the Summa Cum Laude Graduate and Valedictorian from the National College of Chiropractic.
Dr. Dodes received his undergraduate degree from The University of Massachusetts at Amherst in Exercise Physiology. Dr. Dodes was appointed by Governor Charlie Baker in 2016-2022 to the Massachusetts Board of Chiropractors. He served as the Chairman of the Board of Chiropractors from 2018-2022 and helped lead the profession through the COVID pandemic in 2020. He has received numerous academic honors and awards including: National College of Chiropractic Clinical Achievement Award for Excellence during Internship, University of Massachusetts Academic Achievement Award, Phi Kappa Phi Honor Society, and All American Academic Scholar.
Dr. Dodes is a highly sought-after Expert on the topic of Chiropractic care and its appropriate application. He has been called as a Chiropractic Expert to lecture extensively throughout New England and as an Expert witness in numerous courts. He has served as a consultant to The Commonwealth of Massachusetts Division of Professional Licensure providing advisory opinions regarding chiropractic care in The Commonwealth.
Dr. Dodes prides himself as a provider that listens to his patients and provides only the necessary care to achieve their health and wellness goals. Dr. Dodes has an outstanding reputation within the community he serves, for providing accurate diagnosis and problem-focused treatments, and this is the foundation his practice is built upon.
---
Chiropractor Eric Greenspan D.C.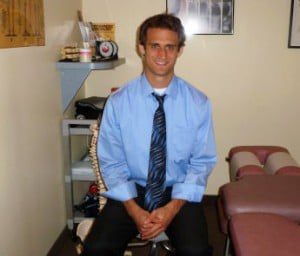 Dr. Eric Greenspan is a board certified and licensed chiropractor in the Commonwealth of Massachusetts. Dr. Greenspan is an exceptional diagnostician, who provides patient-centered care to individuals of all ages and abilities.
With the goal of alleviating his patients' pain and improving the quality of their lives, Dr. Greenspan makes it his regular practice to carefully listen to his patients' concerns, and to utilize cutting-edge techniques to best treat and heal.
Dr. Greenspan attended the University of Massachusetts at Amherst, and obtained a Bachelor of Science in Kinesiology. In doing so, Dr. Greenspan conducted independent research to further his understanding of foot mechanics and its effect on back pain.
After completing his undergraduate program, Dr. Greenspan attended the New York Chiropractic College where he became certified in Whole Food Nutrition and Graston, a soft tissue technique which is designed to break up scar tissue. In his practice, Dr. Greenspan regularly utilizes Graston to treat chronic overuse injuries such as: golfer's elbow, tennis elbow, plantar fasciitis, rotator cuff problems as well as neck and back pain.
Dr. Greenspan is a careful listener and will stop at nothing to ensure that his patients are receiving the most appropriate and optimal care possible.
Monday
8:00am - 6:00pm

---
Tuesday
8:00am - 12:00pm
---
Wednesday
8:00am - 6:00pm
---
Thursday
8:00am - 12:00pm
---
Friday
8:00am - 6:00pm
---
Saturday
By Appointment
---
Sunday
Closed